People are talking more and more about Christian Apologetics these days. People have written a lot of books on the subject over the years that have made strong points for Christianity.
If you're looking for books that can help you learn more about Christian Apologetics, here is a list with the names of the people who wrote them. Apologetics is a way to explain why you believe what you believe.
If you're a Christian and haven't heard of apologetics, this will help you understand what the term means:
The Greek word for apologetics is to speak up for what you believe. Christian apologetics is all about defending the faith and being good at it. Often, when people who don't believe in God ask Christians why, they don't always know what to say. These apologetics books will help you build up your defense and help you better serve people who don't believe like you do.
The Reason for God by Tim Keller
Tim Keller lists and answers all the questions and doubts that people have asked him about. He also gives reasons for why people have these questions and doubts. Literature, philosophy, real-life conversations, and reasoning are some of the things he uses to show that having faith in God in Christianity is a good thing.
This book is for people who aren't sure about their faith. This book will help you get out of the slumber you're in and point you back to God. It will also wake you up from your sleep. If you want more information in a way that makes you feel like you're being heard, click this link.
Mere Christianity by C.S. Lewis
This book started out as a radio show from C.S. Lewis during World War II. He talked about his previous books, The Case for Christianity, Christian Behavior, and Beyond Personality. People who read Mere Christianity can find all of these things in one place.
Mere Christianity is a great way for both people who believe in God and people who don't believe in God to hear this famous apologetic for Christianity.
The Weight of Glory by C.S Lewis
This book has nine sermons by C.S. Lewis during World War II. For Christians who are having doubts or are worried about their faith, this book gives them advice, inspiration, and a compassionate view of apologetics that they can trust.
The Case for Christ by Lee Strobel
The Case for Christ is a well-known book for people who believe in God. It is one of my favorite books. From the point of view of a journalist, this book talks about Jesus and how he lived. He goes to great lengths to find proof that Jesus was real and that God exists, so he can be sure. This book tells the story of how he came to believe in God. You can read about his journey through the book.
It's a good book because it tells a beautiful story that makes you want to read on.
Cold-Case Christianity: A Homicide Detective Investigates the Claims of the Gospels by J. Warner Wallace
It was a detective from L.A. County and a former atheist who wrote the book. This book looks at the New Testament claims with the skills of a detective who is hard to get to believe.
He tells detailed stories about his work and how he used his life as an investigator to look into Christianity with examples.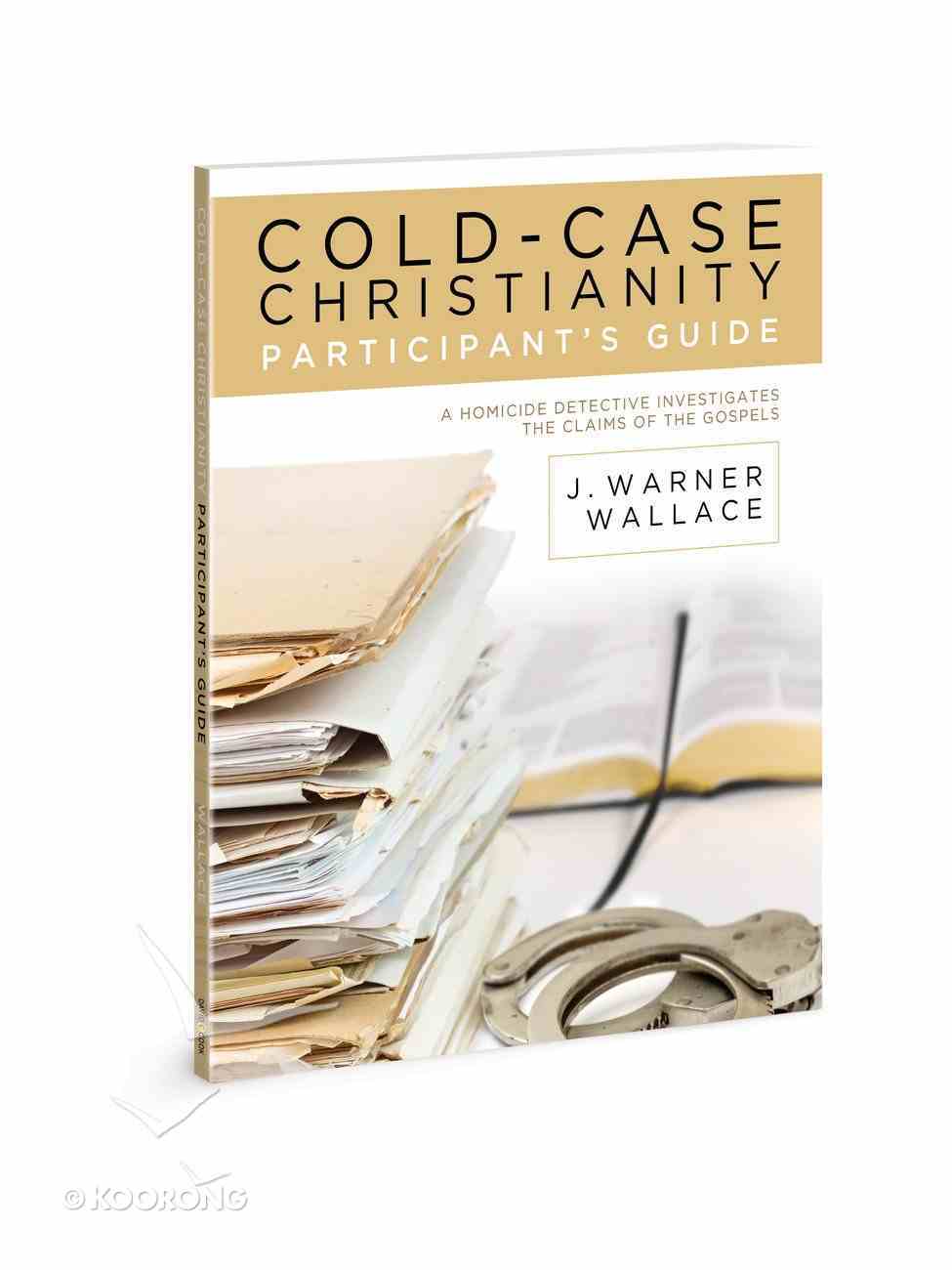 Humble Apologetics: Defending The Faith Today by John G. Stackhouse Jr.
His name is John G. Stackhouse. He is a historian, philosopher, journalist and a theologian. With the help of his past experiences, he asks questions like, "Is it still possible to do Christian apologetics in a time when there are so many different religions and cultures?"
This book shows how arrogance in dogmatism makes it hard for people to become Christians. How humble people will help spread the Kingdom of God is what John talks about, so the title says that.
Mama Bear Apologetics: Empowering Your Kids to Challenge Cultural Lies by Hillary Morgan Ferrer
This one is for the moms who are teaching their kids to fight for what they believe in. Mama Bear Apologetics is a book that tells you how to raise your kids so that they have God as their strong base.
It can be hard to raise kids who believe in God in a world that doesn't believe in God. They have to deal with different beliefs from their friends, teachers, and even their extended family. Hillary talks about her own problems and helps other moms who are having problems like this.
How (Not) To Be Secular: Reading Charles Taylor by James K. A Smith
Here, you will find both a guide to Charles Taylor's work, A Secular Age, and a philosophical guide on how to live in the modern world.
It goes a lot deeper into self-knowledge and gives people a good map to help them figure out how to live in today's secular world. Everyone can read this book. People who believe, people who don't, and people in between. It's great for anyone to think about!
A History of Apologetics by Avery Cardinal Dulles
Christian Apologetics has been around for a long time. This book gives a history of Christian Apologetics. It runs through apologetics in the New Testament, the Middle Ages, and now, how it has been used by Catholics and Protestants.
Faith in the Shadows: Finding Christ in the Midst of Doubt by Austin Fischer
This book gives a new look at doubt in the Christian faith. Austin even talks about his own doubts, as well as questions that have been asked for a long time about things like modern science, evil, hell, God's silence, and more.
This book gives more encouraging reasons for why doubt can help you be more honest about your faith in Christ.
Ethix: Being Bold in a Whatever World by S. McDowell
There are some things in this text that will help young people who are in high school and college.
It is meant to help them make good decisions about important issues like abortion, homosexuality, marriage and divorce, war, and more in a world where they are often given mixed messages.
Reasons of the Heart: Recovering Christian Persuasion by William Edgar
This book has all of the Bible's strategies for explaining the Gospel to someone who doesn't believe. Adeel wants the reader to join him in fully using all kinds of ways to get someone to believe what he's saying about God, and he does this by letting them read along.
If you're interested in evangelism or long-term missions, this book would be a great help. This book would be great if you're the only person in your family or community who is a believer and you want to plant seeds.
Too Good to Be False: Jesus' Incomparable Character Reveals His Reality by Tom Gilson
To get the most out of an apologetic book, I'd say that this book is the most important one. This book gives you a new look at what Jesus is like and how that affects you personally.
When you read this, you will see how different Jesus is from everyone else. It also comes with a study guide for group discussion, which makes it easier for people to connect and have conversations.
On Guard: Defending Your Faith with Reason and Precision by William Lane Craig
In this book, William Craig gives examples, sidebars, and steps for memorizing to help Christians stand up for their faith with clear, well-thought out arguments. People who believe in God should be able to use this book to improve their arguments for their beliefs. It talks about more than just how to argue for what they believe. It also talks about why they believe that way.
Knowing Christ Today: Why We Can Trust Spiritual Knowledge by Dallas Willard
Make a strong case for why you should believe in Jesus as the Son of God and the Father in this book. That's what I like best about this book. It talks about how to think about the simple truth in a complicated world where people are reading into atheism and skepticism.
It's a big field that more and more people are getting into. These books are a good place to start if you want to learn more about apologetics.