Space is scary. Outside of the protective layer of the Earth's atmosphere, you find yourself in an environment that has made no allowances for human life. Before we can even think about how to stay alive, we have to rely entirely on technology. Even though space is so terrifying, it's a little surprising that more sci-fi novels don't go into more detail about how scary it can be. But the few that do are truly scary. It's cold outside on Friday the 13th in December, so why not read one of these seven scary sci-fi books?
The Last Astronaut, by David Wellington
David Wellington, a well-known author, has turned to sci-fi, which is scary because the science in the book makes you feel like you're right in the middle of things. In 2034, a manned mission to Mars goes wrong so bad that NASA itself is shut down. The only survivor, Commander Sally Jansen, goes into retirement. Several decades later, an object that was found in the depths of space changes its course and heads straight for Earth orbit, ignoring all attempts to reach out. As time goes on, the people who used to work for NASA are called back into service, including a still-haunted Jansen, who agrees because she's the only person who can do the job. When Jansen and her crew go out to meet the object, they find out that it's terrifying and that the goal is to just stay alive.
Salvation Day, by Kali Wallace
There was a deadly virus on the exploration ship House of Wisdom that killed all but one of its crew. The ship was abandoned by Earth years ago because of the damage it caused. People in Zahra's village want to take the ship and use it to get home, to get to heaven. There is only one person who survived the attack, so they'll have to kidnap them to get into the ship. That's not the only thing they'll have to deal with. Because the House of Wisdom has something much worse than a virus. Zahra and the other person are about to awaken it. Zombies and gothic scares are mixed together in this sci-fi horror thriller, which tries to outdo Alien's scares. It comes pretty close, but not by much.
Six Wakes, by Mur Lafferty
Lafferty's Hugo and Nebula-nominated 2017 book is a locked-room mystery that fits in well with a big-idea sci-fi premise. It puts a new twist on cloning tropes. We send 2,000 people who have been cryogenically frozen to a distant, Earth-like planet on a ship with six criminals who agree to be cloned again and again as they guide their precious cargo to its destination. Every time the crew is cloned, they make sure to keep their memories together, allowing them to live through a long journey. Because when they wake up, they find that their bodies have been killed in different ways, the ship is broken, the AI isn't responding, and they're off-course. Their memories and other records have also been erased. Clean up the mess and figure out which one of them is the killer and why. Surviving on a ship in a paranoid pressure-cooker is a nail-biting, page-turning challenge.
Blindsight, by Peter Watts
The scariest thing about this book is how smart it is, even though it tells a terrifying sci-fi story of the very best kind. People in the 22nd century learn that there is a huge alien spaceship on the edge of the solar system. The ship Theseus is sent to look into it. The crew includes a sociopathic vampire and a linguist called the Gang of Four who has been surgically made to have multiple personalities. The alien ship, which is called the Rorschach, is what will scare you the most. As time goes on, the crew starts to realize the ship is just playing a very good trick. It doesn't seem to be able to understand what it is saying. When they capture some of the weird animals that live on the ship, they find that they aren't very smart, but they can process a lot of information. The question of what consciousness is has never been so terrifying.
The Luminous Dead, by Caitlin Starling
To get chills, you don't have to set the story in space. You can go where space takes you. Gyre Price is broke. She wants nothing more than to find out what happened to her mother when she was left alone on a poor mining planet. To get the money she needs to do what she wants, she fakes her credentials as a caver. She thinks the work, which is dangerous, will be organized and supported by the usual safety measures. As it turns out, her handler on the expedition isn't what she appears to be. Em is unpredictable and cruel, and has her own secrets. Em knows that Gyre lied to get the job, and isn't afraid to use that knowledge to make her go on a dangerous, terrifying journey into the dark. Em's inner demons are also there for Gyre to deal with, so she'll have to deal with them as well. By the time she realizes that the danger may not all be inside, it may already be too late. This is a nail-biting, movie-style survival horror.
Nightflyers, by George R.R. Martin
In the 1980s, Martin's writing career was in decline before A Game of Thrones. This novella, which was recently turned into a TV show on Syfy, is now enjoying a resurgence because of Martin's increased popularity. And that's a good thing, because it's a great mix of sci-fi and horror. A group of nine academics is chosen to go on a mission to study a mysterious alien race. They are put on the only ship available, the Nightflyer, which is an autonomous craft that only needs one crew member. The mysterious captain doesn't talk to the scientists in person. Instead, he communicates with them through holograms and voice messages. Then someone or something starts killing the crew, and the mission turns into a bloody fight for survival in the dark of space.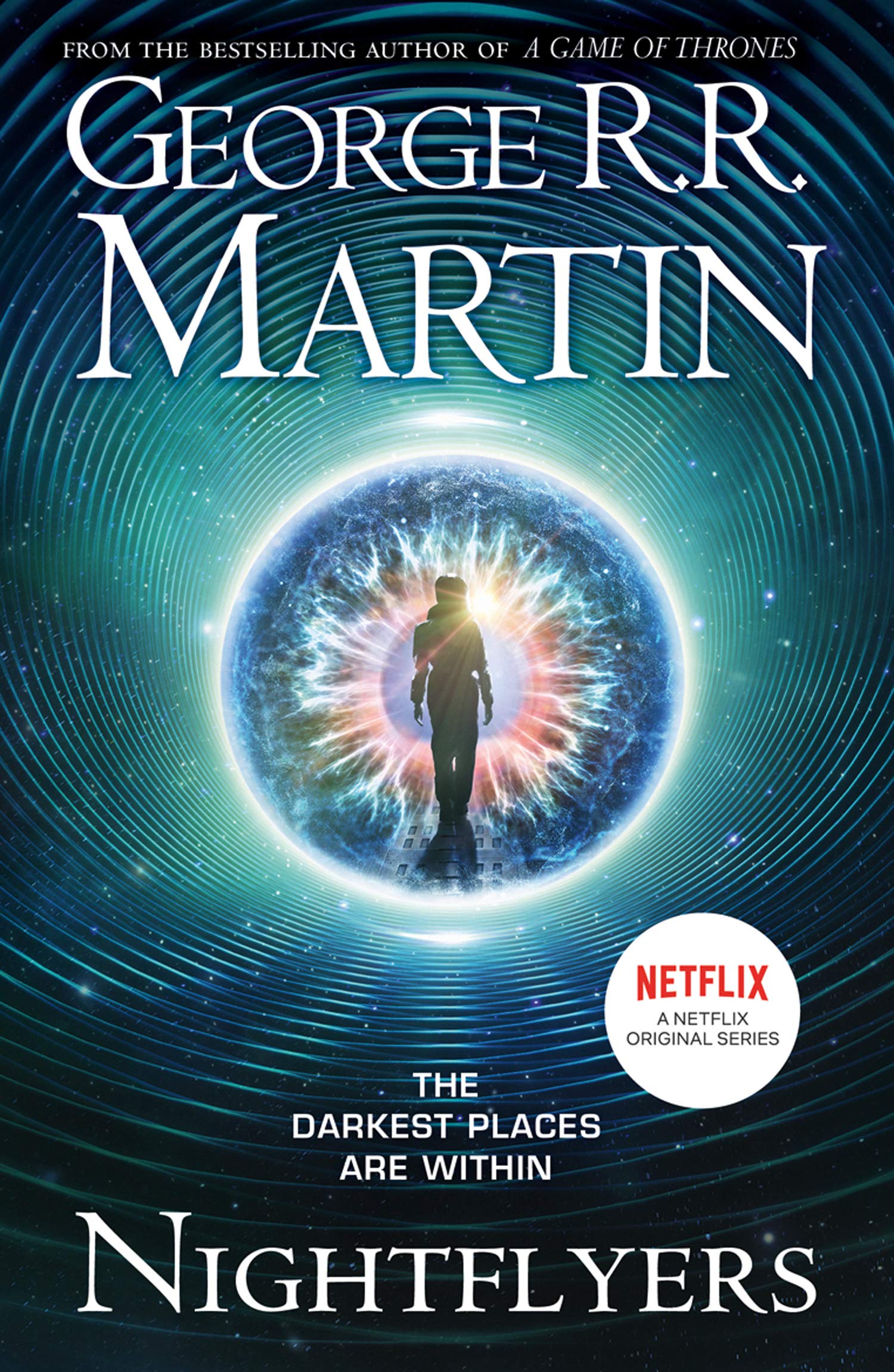 Who Goes There?, by John W. Campbell
Short story: John W. Campbell was a big sci-fi author even though his politics were questionable. This short story shows how scary space can be even though it's set on Earth. There's no reason why we should even try to go into space. Instead, space can just send us down with terrifying things from above. All three of the movies called The Thing are based on this story about an alien that was found frozen in Antarctica. It's just as scary and terrifying as the movies, even though the original story ends on a slightly happier note.